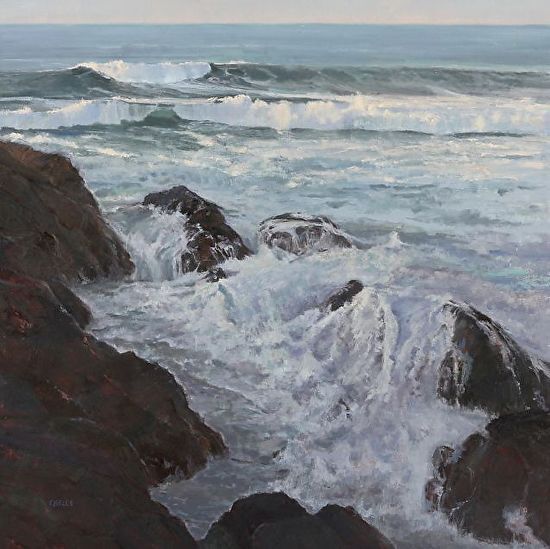 "Majestic Sea",  36 " X  36", oil on canvas
"Majestic Sea" will be displayed at the Boston Guild of Artists Presidents' Gallery this August. The show is an invitational exhibition for New England Artists working in the realist tradition. For price inquiries or purchase please contact the Guild at www.gallery@guildofbostonartists.org.
See event page for reception and exhibition times.